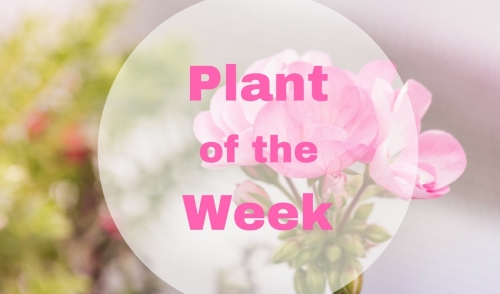 I often get the question "what is the difference between a Mandevilla and a Dipladenia". The 2 main answers are this: growth habit and leaf shape. Other than that, there isn't much difference. If this is the case, then simply decide if you want a SHRUB or a VINE. The former is known as Dipladenia.
Plant Characteristics:
Dipladenia are tropical plants that grow 1-2 feet tall and wide. They are full and lush with deep green, glossy leaves and large flowers of red, pink or white. "Dips" as they are sometimes called, are very different from Mandevilla vines in that they are shrub-like in nature as opposed to traditional Mandevillas' climbing habit. They will bloom all summer long for you if treated properly and protected from freeze.
Plant Care:
 Caring for your new Dipladenia is relatively easy. They require full sun to bloom best so pick a sunny spot in the garden (6 or more hours of sunlight). Make sure to water Dips regularly. When fertilizing them, use either a slow release fertilizer that has a high Phosphorus content or a liquid feed bloom booster. Plant them in well-drained soil whether in a pot or in ground.
Uses:
You can put Dipladenia anywhere you've got sunshine. They work well in hanging baskets to fill in and drape down. You can plant them in containers like an urn for an over-the-top tropical effect around a poolside. You can also use them to bring a splash of color to any ordinary looking space in the garden you've been wanting to make pretty again. They also make great gifts in a decorative pot! Use complimentary colors like pairing a blue pot with a red or white Dipladenia.
If you like incorporating tropical plants into your landscape or just love bright, cheerful blooms, try a Dipladenia this summer! CAN YA' DIG IT!