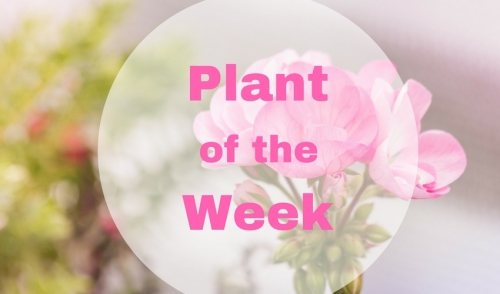 Tropical hibiscus are one of the most exciting plants every spring for me. The array of brilliant blooms in a wide spectrum of colors makes it feel like spring has sprung!! I used to have a collection of them in pots and loved watching them bloom as the weather warmed up. There are some things to learn about Hibiscus care when you get one of your own. Here is what you should know:
Plant Characteristics:
Tropical Hibiscus can get up to 6 feet tall and 3-4 feet wide in the garden. They can be contained easily in large pots as well. There are also dwarf hibiscus that will only get 3 feet tall and wide making them an excellent container plant. They will bloom all spring and summer long making them a desirable plant to incorporate into the landscape if vivid color is your goal.
Plant Care:
Hibiscus need well drained soil but will be fine if potted up with potting mix. They need a lot of water so make sure to water them regularly. When fertilizing them, make sure you get SPECIFIC hibiscus fertilizers. They need a low Phosphorous content. This is the middle percentage in any fertilizer analysis (i.e. 12-6-6, the middle "6" is 6% Phosphorous). Hibiscus need to be placed in full sun to thrive so pick a sunny spot in the yard to incorporate them.
Uses:
You can either plant your hibiscus in the ground or in a pot, as I stated before. They make a great centerpiece to build around, using coordinating colors. They add a tropical feel by pools or in areas where palms are used. I've seen them used in corporate landscapes as well such as hotels and restaurants if you own a business and need to spruce up your landscape. Really, anywhere you want to add some bright, tropical color is an ideal place to use hibiscus.
I don't think there is a better plant to use for summer color if you like a Hawaiian feeling, summer cookout, sitting poolside, I'm on vacation…..etc., kind of plant. Try some this summer and enjoy the sunny weather. CAN YA' DIG IT?!?!