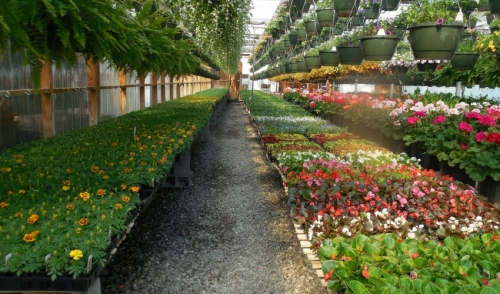 May is the last full month of spring and the transition to summer. It is also when your cool season annuals like, pansies, petunias, snapdragons and others start fizzling out in the warmer weather. If you have not replaced your fall color, now is the time to replant with summer annuals.  They will grow, bloom and perform throughout the summer and fall until winter shows her face again. For us in Southern Louisiana, that won't be until December some years!
Here are the most popular, top performing heat loving annuals for our area:
In the Sun: Vinca, Zinnia, Angelonia, Lantana, Penta, Strap Leaf Caladiums, Sun Coleus, Salvia, Bronze Leaf Begonia, Melampodium, Purslane and Portulaca
In the Shade: Impatiens, Caladiums, Green Leaf Begonia, Torenia, Shade Coleus, Potato Vine and Lysimachia
Within these categories there are different series and within each series there are different varieties to choose from. When replacing your annuals you should add some fresh soil (check out the Foxfarm Soils) and a slow release fertilizer, we recommend Premium Bedding Plant Food by Fertilome. Remember to properly water your annuals until they are established and growing.