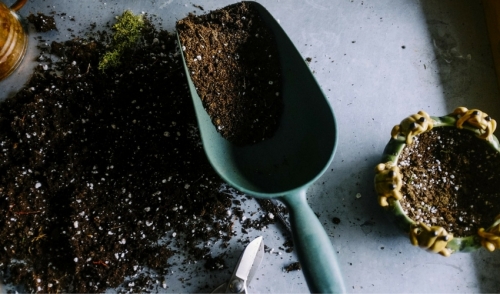 During fall, while the above ground portions of plants go into dormancy, the below ground portions still grow. This allows newly planted or transplanted plants to get established before the heat of the next summer.
Imagine yourself as a three gallon azalea. You have finally set your roots in your pot. You get purchased from the grower, and sent over to the local nursery. You are nice and green, about to bloom. BOOM! Blooming away, someone grabs you up and takes you home.
Here is where it gets fun! They make a nice new hole for you to grow, they mix in some nice organic rich soil with the native soil. They pull you out of that now confining three gallon pot, gently tear apart some of your roots, carefully as not to break them. Then they set you in and slowly cover you up. They even give you a comfortable mulch blanket to protect you. Finally they feed you some juice (Root Stimulator) that helps your roots get hydrated and start growing. You are ready to be a part of their garden.
But wait, it is April in Louisiana! You are blooming, you are sending out new fresh green shoots, AND you are growing roots to get established. Not to mention, it is hot and sunny! You are thirsty, then you are drowning, then you are thirsty. It is a back and forth battle all summer. Cooler weather will not be around again till fall! You have known some of your friends to make it through this time of year, you hope you do too!
Okay, now picture that happening in fall… It is not as hot, you do not have to compete with your blooms and shoots growing as your roots are getting set. Wow I feel so much less stress just thinking about it.
FALL IS THE BEST TIME TO PLANT!
Give your plants a better chance, plant them now!