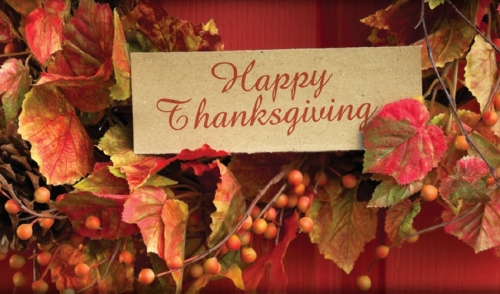 'Tis the season! Traffic is building, crowds are become bigger, and time is running out, meals are being planned, family accommodations are being made... All part of the holiday season! Can't wait? 
Neither can I, but I like to focus on what really matters, my friends and family. To be able to have any reason to get together and celebrate life is a blessing. So try to hold your heads up over the noise to come, and make the season a blessed one. 
From our Louisiana Nursery Family to yours - Have a blessed and happy Thanksgiving.