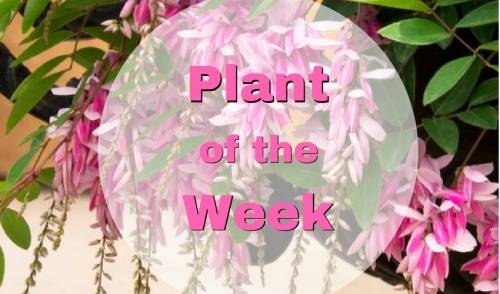 Indigo is one of my favorite selections for shade gardens. Wispy and whimsical, boasting delicate texture and dainty pink flowers each Summer, Chinese Indigo has much to offer in those hard-to-fill shady garden spots.
Plant Characteristics:
This Indigo cultivar will grow 2-3 feet tall and wide and has a spreading habit. The green foliage is accented by Wisteria-like blooms in mid-summer. Chinese Indigo is a deciduous plant so they will die back each winter after the first frost and re-emerge each spring with vigor.
Plant Care:
Chinese Pink Indigo is virtually maintenance free botanically speaking. Its blooms are self-flushing so there is no need to worry about deadheading. Once established, they can withstand our harsh summer heat and are drought tolerant. Although regular watering is preferred, it is not necessary. To fertilize your Indigo, simply use any all-purpose fertilizer like "Growers Special" or, if you prefer, you can use a bloom boosting fertilizer like "Premium Bedding Plant Food" to really increase blossom production. They are not affected by soil alkalinity or acidity. They are not prone to disease or insects either. Just pick a shady spot in the garden, plant in a good garden soil rich in organic material, and enjoy.
Uses:
Indigo is commonly used under our majestic live oaks and in shady courtyards. I have seen them creatively used in containers as well. They are used to take up space in shade which can be considered difficult at times using more "needy" annuals such as Impatiens and Dead Nettle. It can be split as often as you like and given as a beautiful gift in a decorative pot.
Chinese Pink Indigo is such an easy plant to care for and offers so much texture in the shade. It makes a wonderful groundcover all summer long. I think you'll find it difficult to pick a more beautiful plant for shade. CAN YA DIG IT!?