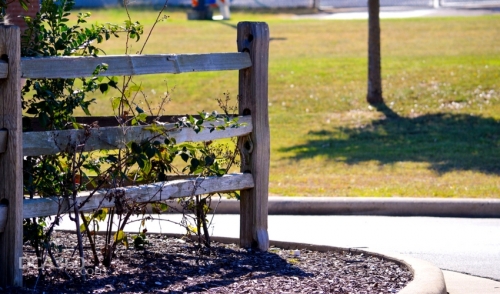 Even though Mr. Groundhog predicted that we would have six more weeks of winter this year, the past few days sure have felt nice!
I'm guessing that with this nice weather lately you may have been working in your lawn and flower beds. You're probably finding a lot of plants that are showing signs of cold damage that you maybe didn't expect. Bottlebrush, flax lily, agapanthus and even your foxtail ferns!
Well, don't fret just quite yet. Take some time to clean up the dead or damaged portions of those plants, and maybe spruce up the mulch around your beds while you wait for spring to show you signs of new growth on these plants. After you've done that and you're looking for the next thing to work on while you wait for spring, do a broadcast treatment for those pesky fire ant mounds. We've all been there – you're standing in the middle of your garden, wearing your favorite open-toed shoes when all of the sudden you feel the unpleasant burning, stinging and itching sensation from that fire ant mound that you didn't know was there. With the warming ground temperatures and rainfall that we have been having, a lot of fire ants are resurfacing – making now the perfect time to do a treatment! You'll thank yourself later.
There are several different products to choose to from when choosing to treat for ant mounds. You can look for a product to treat individual ant mounds, or you can look for a product that will treat your whole lawn as a broadcast treatment. When choosing what product is best for your lawn, be sure to consult your local Louisiana Nursery garden specialists. Also, be sure to read the label on the product that you choose! Some products will require the product to be watered in after application, such as "Bug Blaster," however, there are other products such as "Come and Get It" that you should NOT water in.
By cleaning up your freeze damaged plants now, and doing preventative, broadcast treatments for fire ants, you will be ready to go for spring! Then come March, you will have a perfectly clean, blank canvas to start with. And before you know it, you will be ready to plant spring annuals giving your garden that splash of color that you have been missing for the past winter months!